The 7th Vietnam International Choir Competition will be held in Hội An Park, Hội An city, Quảng Nam province, from April 2 to 6, 2023. There are currently 20 choirs registered from 8 nations and territories, including Vietnam. The competition's Organizing Committee is still inviting new registrations from choirs around the world.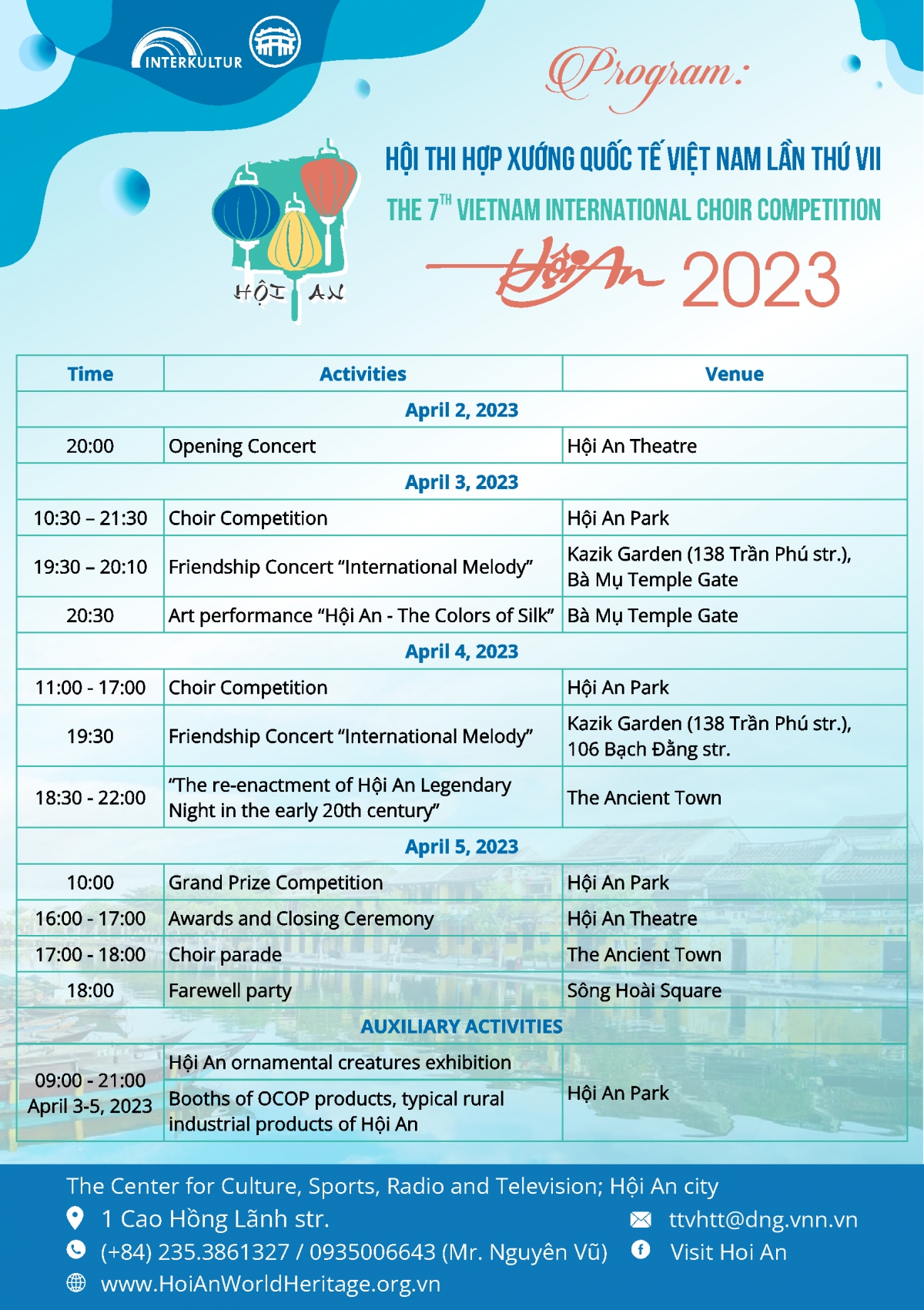 The Vietnam International Choir Competition is held biennially in Hội An city, Quảng Nam, Vietnam. Since its beginning in 2011, it has left many indelible impressions on the hearts of the participating choirs, locals, and visitors. After a three-year break due to the COVID-19 global pandemic, this year's competition promises to be an outstanding comeback, offering art lovers various emotions and interesting musical experiences.
As the event's host city, Hội An has carefully prepared the facilities, modern sound and light equipment according to the standards in order to provide the performing artists and audience with the best musical experiences.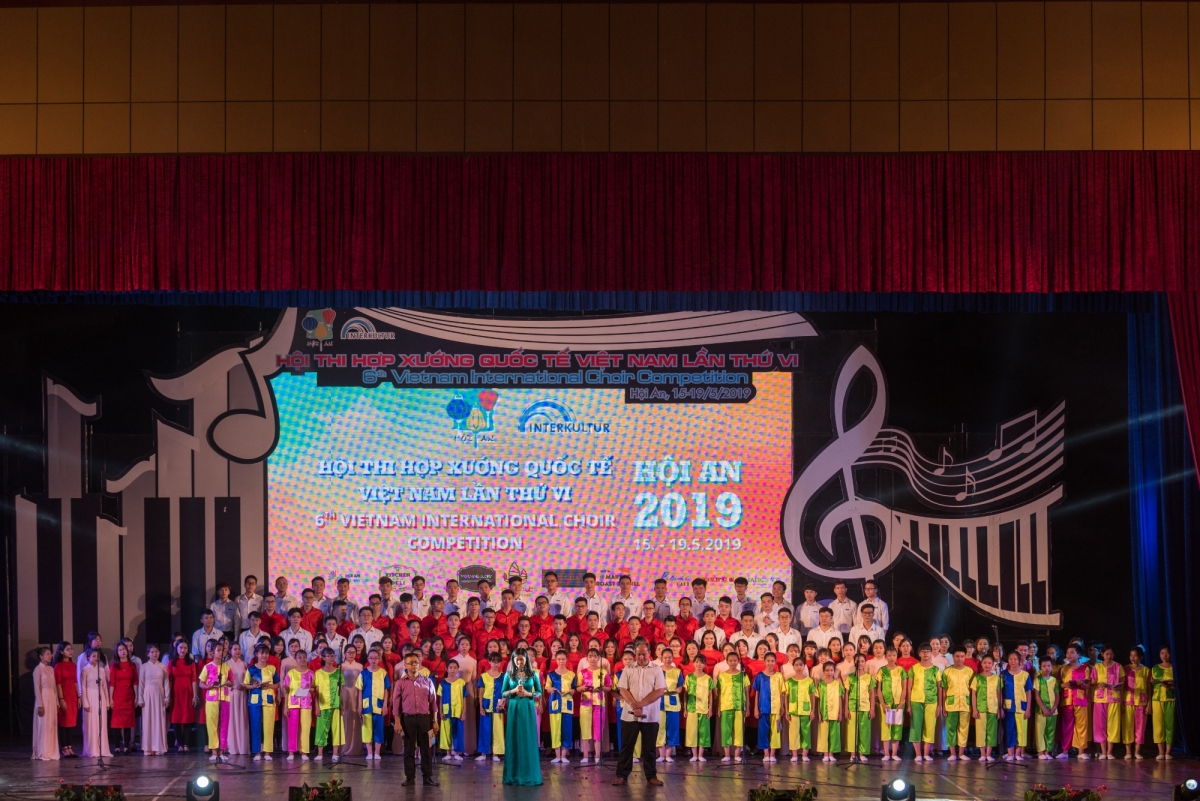 The Vietnam International Choir Competition is a gathering of choral art lovers; as well as an opportunity to exchange music, enhance cultural understanding between nations, strengthen friendship, solidarity and international exchange cooperation.
Our beautiful and hospitable Hội An is ready to welcome all domestic and international artists and choirs. Let's create a "music spring" for those who love music, nature and people in the famous and warm-hearted land in central Vietnam.