With the aim of making locals and the public have to absorb and appreciate these traditional art forms so that the government can rely on them to effectively conserve, restore and develop. Following are the ways of Hội An city over the years:
Hội An has long prioritized the development of folk singing, hò khoan singing, lý singing, lullaby performances; and choreographing into scripts for public performances in grassroots cultural programs. Hội An consistently focuses on building traditional art performances at local or city public performances and considers them to be the major performances.
Every year, when organizing festivals, contests, and performances from the commune level to the city level, and when formulating the charter, the city always includes at least one folk song or traditional folk drama as a mandatory requirement for the units to participate in the contest. Since then, folk songs and works with folk music influences have been promoted in all city, provincial, regional, and national contests and festivals. Similarly, Hội An's participating performances, which each have their own unique features, are always highly appreciated and won high prizes.
Furthermore, the Center in charge of information dissemination has a mobile propaganda team, so when developing an information script to propagate the Party's guidelines and policies, documents Laws of the State, large campaigns of ministries, central and local branches, the Center always builds propaganda scripts with folk songs. Policy guidelines are easy to enter into people's thoughts through the lyrics, and they also make people adore and remember policy information through traditional folk songs.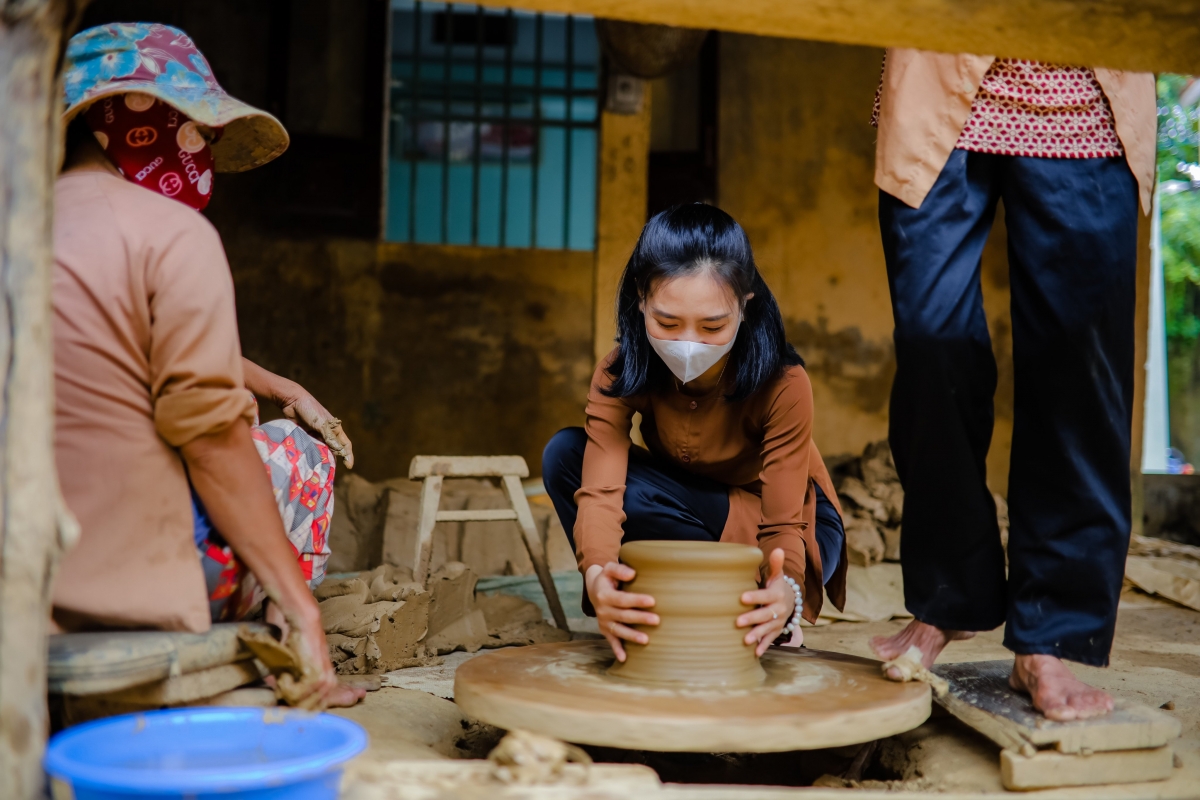 The art of Bài Chòi singing in Hội An seems to have been "forgotten"; but thanks to the Center's unique, persistent and effective way; the love and passion of the locals have made the art of Bài Chòi singing in Hội An revived and flourished. In 1998, the Center began providing the Bài Chòi folk game to visitors every night in the ancient town. Up to now, the art of Bài Chòi has entered the cultural life and has become an increasingly exciting tourism product of the city.
The Center is also invested and focused on Tuồng singing in Hội An. In 1995, the Tuồng Club belonging to Hội An House of Culture (now the Center for Culture, Sports, Radio and Television) was also proposed to be established. The club performed both traditional and self-composed Tuồng plays. It also actively created and transmitted professions to the amateur Tuồng troupe of Trà Quế village and the Tuồng troupe of Thanh Hà. And since there were Tuồng shows in the Hội An Legendary Night, performances of Tuồng excerpts, or Tuồng mask introduction by Hội An Traditional Art Performance House, the art of Tuồng singing has been preserved and organized continuously until today.