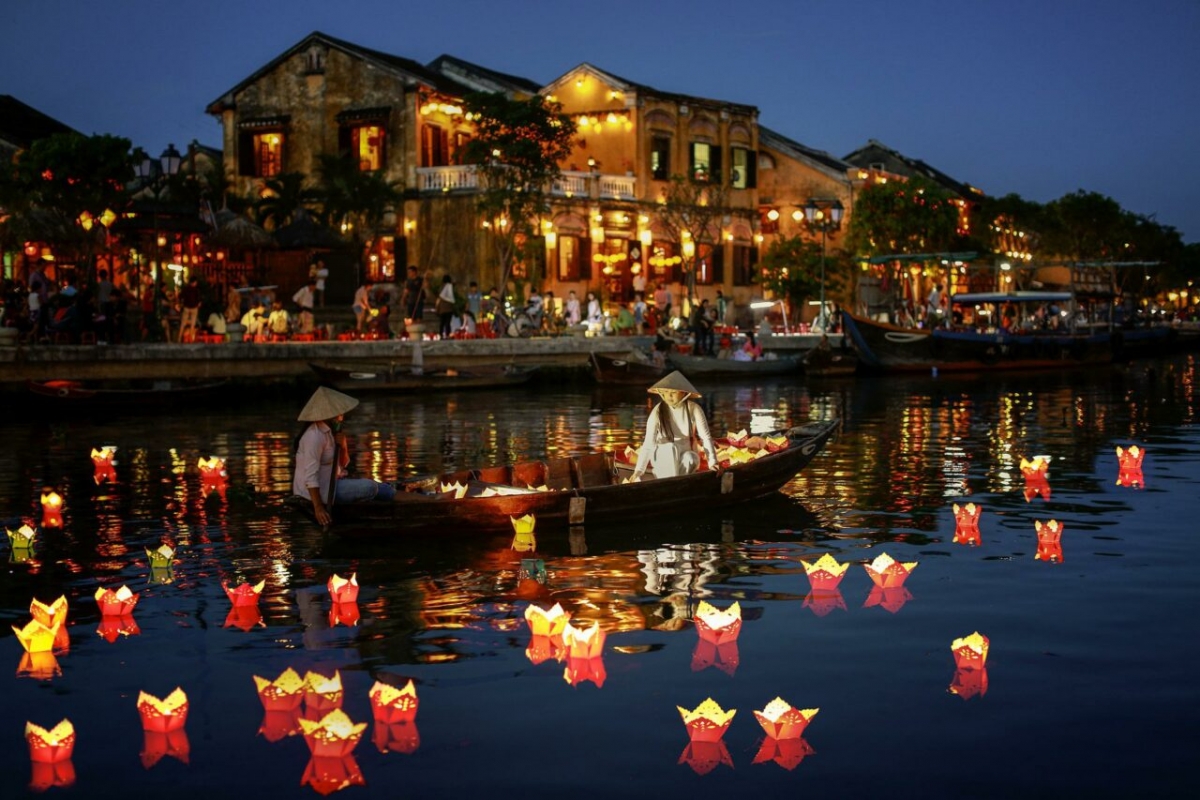 Since 1998, Hội An has held Hội An Legendary Night on the 14th night of every lunar month. It is a unique idea, with the aim of re-enacting the original life of Hội An people in the early years of the 20th century, as well as diverse and colorful cultural activities, such as Bội singing, community Chinese chess, calligraphy, Bài Chòi folk game, pot-breaking game, Chinese chess, etc.
Tourists frequently visit Hội An on the 14th night of every lunar month to drop lanterns into the Hoài River to pray for peace and luck. When Hội An hosts the Legendary Night, many tourists from all over the world want to set foot in this city. This cultural event has become a unique monthly activity that affirms the brand, contributing to the identity of Hội An tourism.
Along the streets, electric lights are hidden by the various colors of lanterns hanging everywhere. All the white lights from electrical equipment are turned off in the ancient town's center. Visitors will admire and enjoy a peaceful and sparkling Hội An ancient town by the Hoài river.
"Hội An Legendary Night" has been contributing to arousing the spirit of preserving and promoting local culture in the hearts of the Hội An people. This is also the foundation for preserving and promoting intangible cultural values and forms of folk art. At the same time, the success of "Hội An Legendary Night" has created a typical tourism product that bears its own imprint of the World Cultural Heritage of Hội An ancient town.
In the near future, Hội An city will continue to research and create new activities and events of the Legendary Night to attract tourists to experience and explore.